... under the sun. (Eccles 1:9)

Whilst hunting around for synod-relayed material, I came across a link to the site : newsynod.org.uk.

It appeared to have been set up in preparation for the 2000-2005 synod elections (hence nothing new under the sun, here).

Sadly, the site is no longer active - or at least I didn't think so. It now appears to link to a fancy dress outfitters. Wondering what that is trying to say...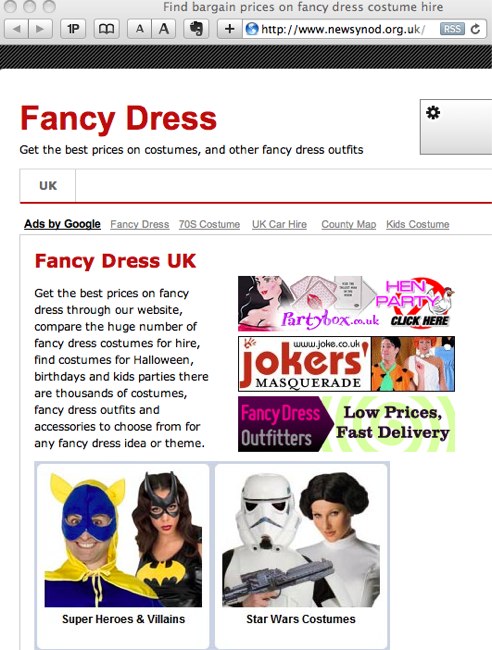 Alastair Cutting